Schafer Quarter Horses Performance Progeny
Schafer Quarter Horses is proud of the fact that we have produced some very talented horses. There are a lot of breeders that claim to produce performance horses but we hope to provide evidence of our claims right here on this page! As you will see, the progeny of our breeding program excels many different events; team roping, barrel racing, western pleasure, calf roping, cutting, team penning, reining, working cowhorse, halter and more! We will do our best to continue to add more colts to this page as they reach performance age!

---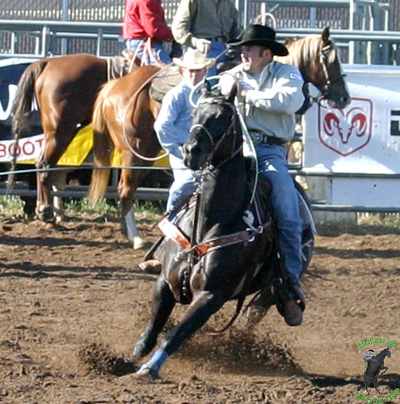 Dickens Eightball
Colonel Dickens x Smooth Remedy
Eightball has been a fierce competitor in both barrels and roping. As a young horse he placed in the top ranks of NBHA Barrel Futurities, winning in excess of $60,000, with rider Kim Landry and later found his place in the PRCA as a head horse with Adam Rose . Eightball has been to the best and biggest; Rodeo Houston, Ft. Worth, BFI, George Strait Roping, USTRC Open, winning PRCA Circuit Finals for 2 different regions, and many more.?Adam and Eightball?where both featured on Tyler Magnus' Roping show in Febuary 2008 as well! Video

---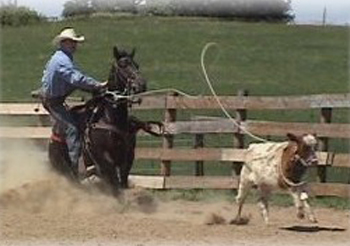 Colonel Senor
Colonel Dickens x Blunder Senors
This is another fancy black Colonel Dickens son that is just beginning a long career in calf roping.


---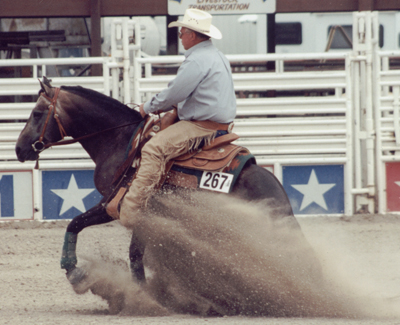 Fleck O Freckles
Colonel Dickens x Docs Sugar Babe
The deceased Fleck O Freckles won the Utah State Reining Futurity and placed second in the Nevada State Reining Futurity in 2001. He has earned his AQHA ROM in Reining. Freckles has over $4K in NRHA LTEs and in 2006 won the Rifle Summer Classic Intermediate Open Championship. As a stallion, Freckles also produced money earners in NRHA and AQHA point earners and colts that could do a multitude of events.
---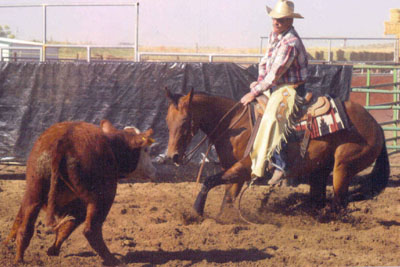 Zandy Zone Remedy
Lethal Remedy x Twist N Dodge
This is a super athletic filly by Lethal Remedy. She has lots of heart and natural cow. Showing in Buhl, Idaho with owner John Plank!
---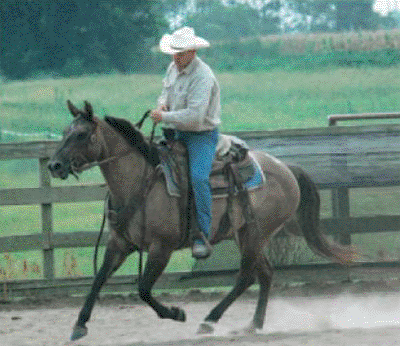 Mollys Flying Leona
Cisco Blunder x Miss Bar Fly Molly
Molly?s Flying Leonna, won first-place at the KCS Ranch Horse Classic ridden by Tim Schafer. This was Tim & Molly's first attempt at a ranch horse class! This picture was taken by the Missouri Ruralist, to read more about this show click
here
!
---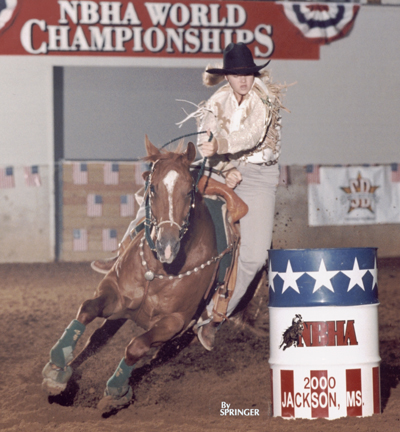 Heza Tuff Dickens
Colonel Dickens x Docs Red Sadie
This horse finished in the top five youth world two years in a row in 2000 and 2001. He is now stiff competition in the North Carolina and placed 4th in the IBRA 2005 National Finals with rider Hannah James Long. NBHA North Carolina State Finals in 2D Champion Raleigh, NC and 2010 Open Fortune 5 Sautrday 2d Champion.


---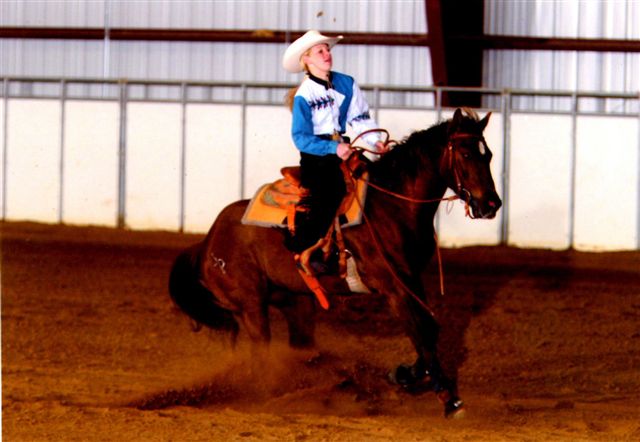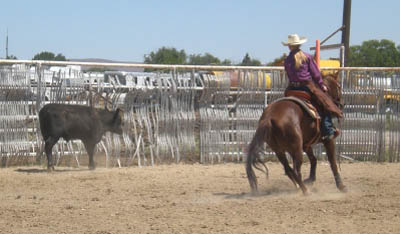 Remedy My Way
Lethal Remedy x Shanna Lena 1396
Desi and her Horse Remedy My Way have done well in the reining and took first in the Youth Reining in Kuna, Idaho. Then Desi and her horse in June 2012 won the Gem State Stock Horse Association Open Limited both days and 1st on day one and 2nd in the Senior Youth on day two. We understand that they will continue to show and are very excited! Desi has a done an exceptional job with her horse as a youth rider!
---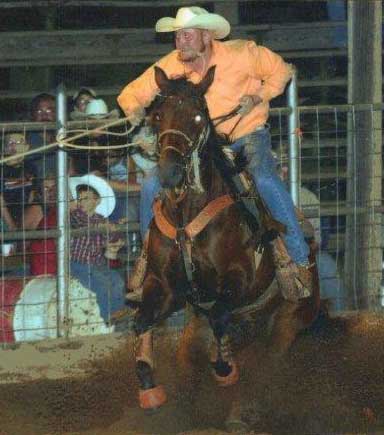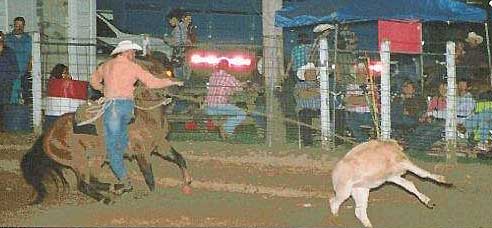 Plum Freckled Cisco
Cisco Blunder x Sheza Plum Dickens x Colonel Dickens
Cisco is a talented gelding that has done well with accomplished rider Kenneth Addis. Kenneth has lost a gelding that was bred similiar and purchased Cisco for his replacement and boy have they done well! MFRA 2009 Calf Horse of the Year and 2010 MFRA Horse of the Year! Kenneth and Cisco have done well Calf Roping, Heeling and Heading and we would not be surprised if he started running barrels in the future! With such a young horse we are sure Kenneth and Cisco will accomplish much more in the future!
---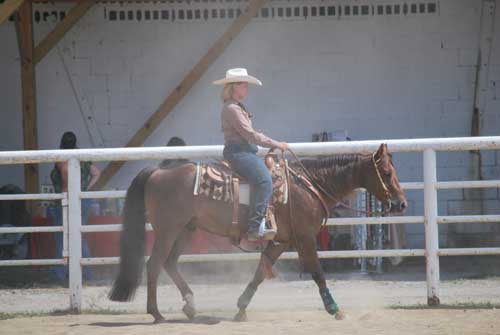 Hy Colonel San
Colonel Dickens x Chunkys Monkey mare
Monkey and his owner Amy Lopez-Myer have been a great team for several years and they have just started riding in shows. Summer 2012 they placed 3rd in the Ohio Foundation Quarter Horse Open Versatility Ranch Horse Show's Ranch Riding class!
---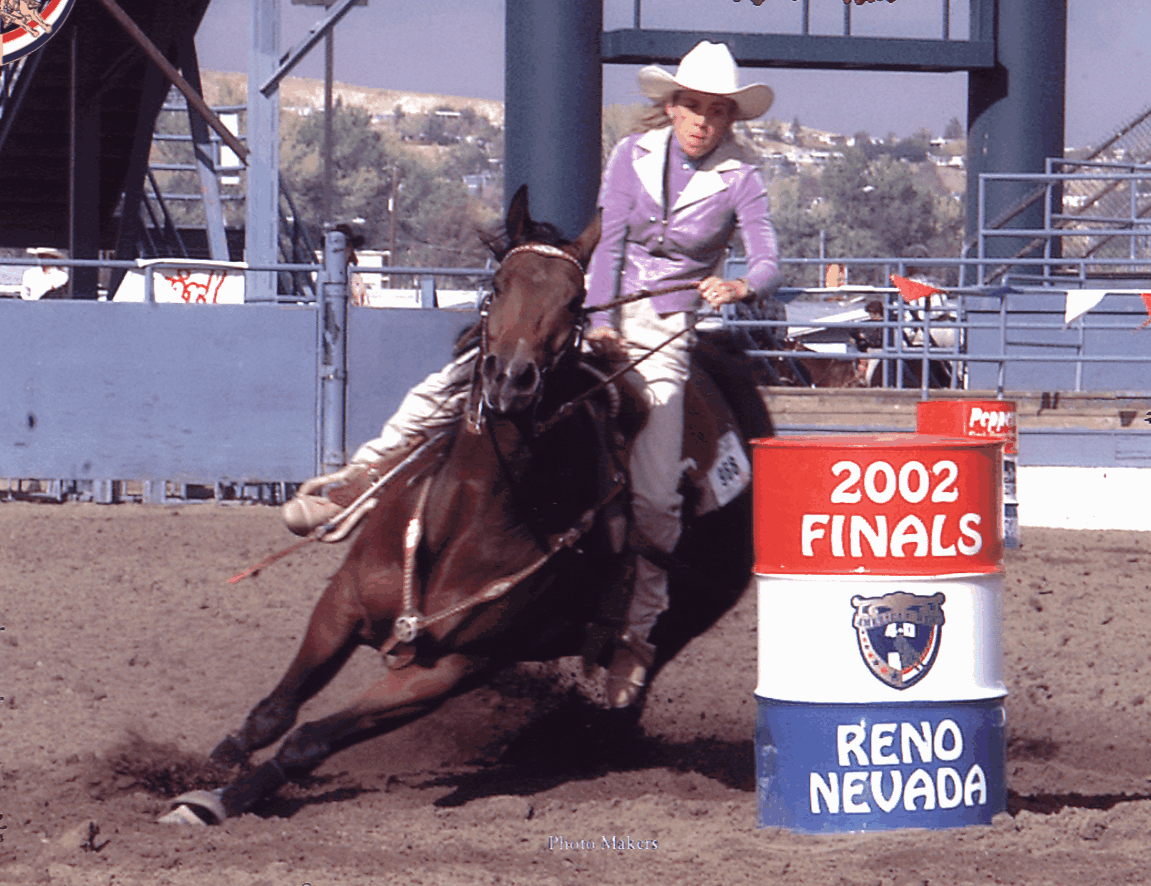 Money Rain Onya
Easy Rain Onya x Smooth Remedy
This is a gorgeous gelding out of our deceased stallion Easy Rain Onya and daughter of Docs Remedy. He was one of the most athletic colts that we have ever raised. He is currently roping and was a 2002 American West Futurity Finalist with rider Kim Quinn.

---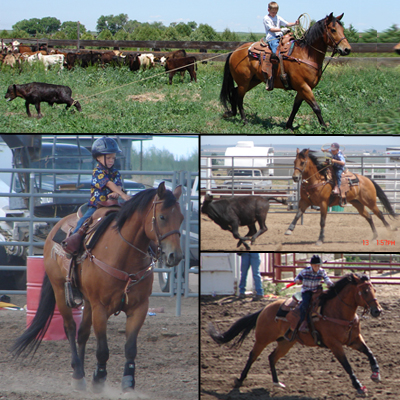 Questionable Dickens
Colonel Dickens x Blunders Question

We found Q-Bert again in Colorado with the Brent Huwa family. Q-Bert has been a great family horse for the Huwas who use him in rodeo, jackpots, gymkhanas, and for ranch work. As you can see, he does it all and Brent said even though he is gentle enough for their 3 kids to ride he is more than enough horse to be competitive at any level. As you can see above they sent a whole lot of great pictures of Q-Bert!!!

---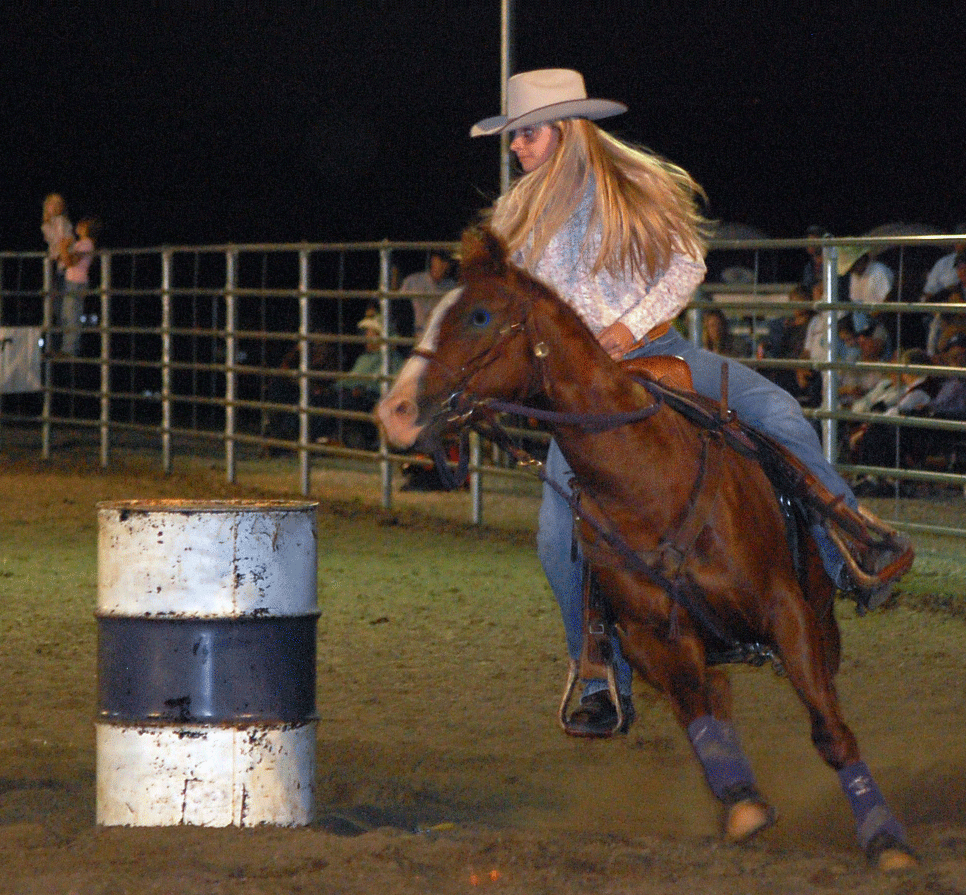 Flashy Poco Bueno
Maxium Poco Bueno x Sheza Flashy Dickens x Colonel Dickens
Poco and Jessica were the Youth Reserve Champions of the DBS Barrel Series in 2009. Jessica took Poco to college and did very well in her riding classes. Now Poco is starting a new career in break-away with Jessica's sister Sarah Fuson.
---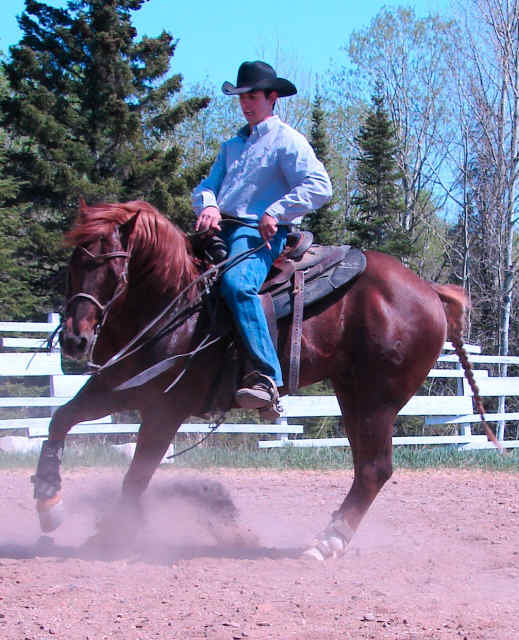 Plum Smart Lena
Plum Trouble x Little Lena Dox
Plum was very docile and versatile as a colt and we where very happy to find him again. Kyle Noyce and Plum can be found showing in various events. Plum has earned money in the NCHA and NRCHA. Plum has won many foundation shows and is still going strong. This is Trouble's first money and point earning colt and the only progeny we had sold until late 2007! Not only is Plum a performance horse himself but he's also a good sire! He has produced a handfull of Foundation Futurity winners!

---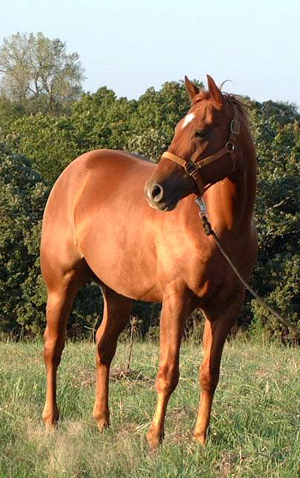 Clearly a Dickens
Colonel Dickens x Blunders Whim

This is another nice Dickens son that is a PRCA head horse! Keep an eye out for him and Phillip McCoy as they compete in PRCA heading this year. Phil and "Smasher" won the PRCA Lawton Rangers Rodeo in Lawton, OK in heading on August 2006! Check out his video when we get a chance to post it here on the site!
---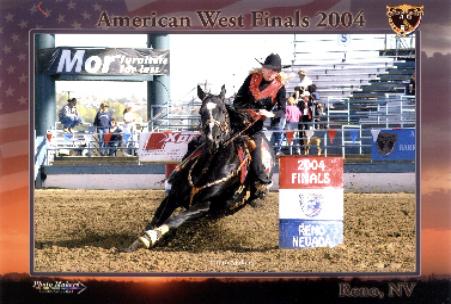 Heza Dickens
Colonel Dickens x Smooth Remedy
This is another gorgeous son of Colonel Dickens and 2004 American West Futurity Finalist!

---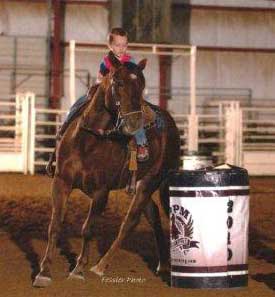 Son of Dickens
Colonel Dickens x Sons Sugarplum

Spur Addis, son of Kenneth Addis, burns through the barrels at a MFRA Rodeo!


---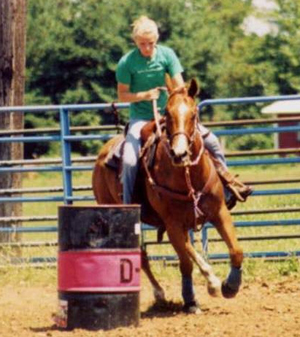 Rafter Dickens
Colonel Dickens x Enhanced Whim Too

Rafter has come out of retirement with his new riders Sarah & Jessica Fuson. As a young horse Rafter contracted an eye infection that left him blind in his right eye. Even with a disadvantage, due to his handicap, Jessica, Sarah and Rafter are doing both poles and barrels and gaining speed with every pattern. We are very excited to see them both doing so well together and improving everyday!
---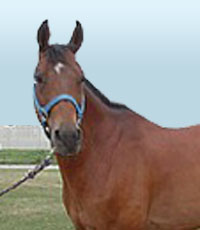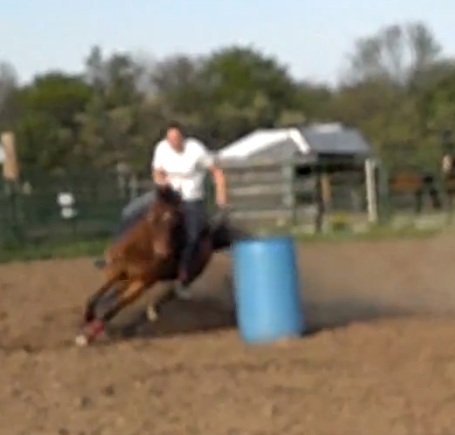 Dickens Question
Colonel Dickens x Borregos Question
Dickens Question is an AQHA performance point earner and he and his rider Connie Mucha where 2007 IPRA Central Regional Reserve Champion and 2nd in the average in barrels and they have won thier share of buckles and saddles. View video
---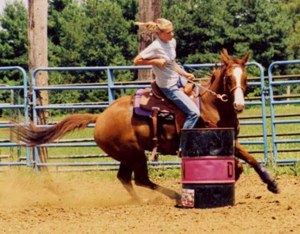 Heza Flashy Dickens
Colonel Dickens x Enhanced Whim Too

Barrel racing with Sarah Fuson at the DBS Barrel Series 2010.

---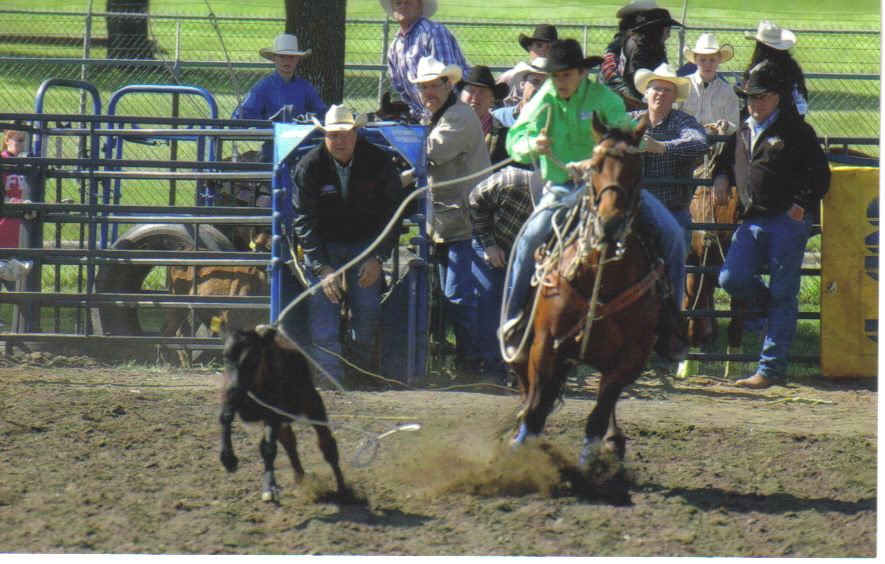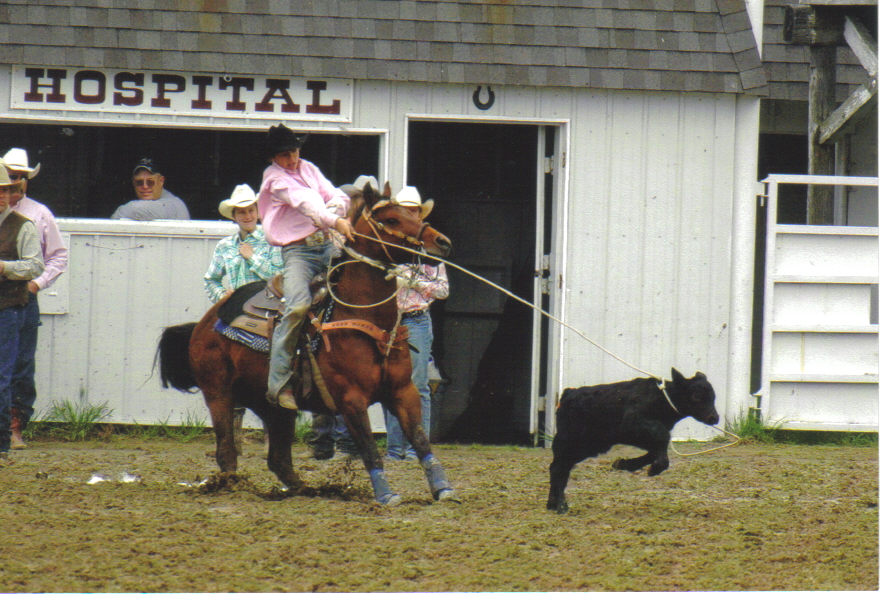 Mercado King
Senor King Bailey x Market Glamour

Badger and Payden Dawson have been heating up the Rodeo circuit. Payden and Badger have been a fun pair to watch in 2009?and 2010. They qualified for the first time to the 2009 Wrangler Junior High National Finals in break away and goat tying. They made it to the final round competing with more than 1,000 contestants from 47 states, Canada & Austrailia placing 7th in both Goat Tying and Breakaway!
---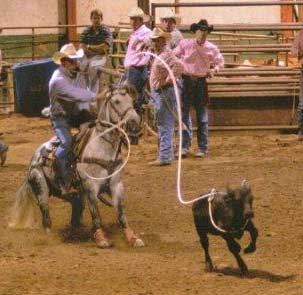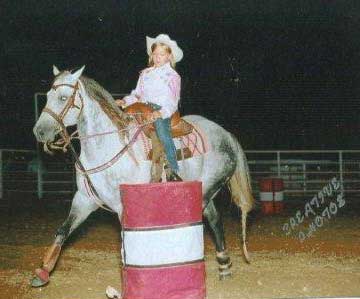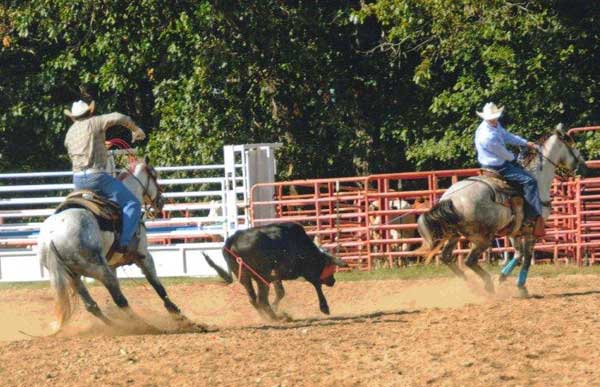 Lonsum is Blue
Pocos Lonsum Man X Dickens Roxy Blues x Colonel Dickens

This gorgeous grey stallion is owned by Kenneth Addis and he has done a great job with him! Lonsum is a MFRA 2009 Horse of the Year and 2010 MFRA Calf Horse of the year. This talented horse is proficient in heeling, calf roping and barrels. He's also a horse that the whole family can enjoy s you see his stap-daughter running barrels above! We know Kenneth will contiue to show this horse and we are excited about Kenneth and Lonesomes performance career.

---
Special Like King
Colonel Dickens x Lexington Queen

2010 Cowgirl Tuff Barrel Bash 3D Open Champion in Lincoln, NE.
---

Heza Bobbin Dickens
Colonel Dickens x Skip Patty Pine

2005 NBHA World Show Qualified in Open Barrels with Michael Mann DeMossville, KY.

---
Diamond L Dickens

Colonel Dickens x Leo Bred Mare

Diamond L Dickens has a AQHA Open & Amateaur ROM in Team Penning and has qualified for the AQHA World Show multiple times.
---
CNF Doc Bar Freckles
Colonel Dickens x Blunders Whim

This gelding is just starting to show AQHA and earning points in reining.We expect to see big things out of him in the future!
---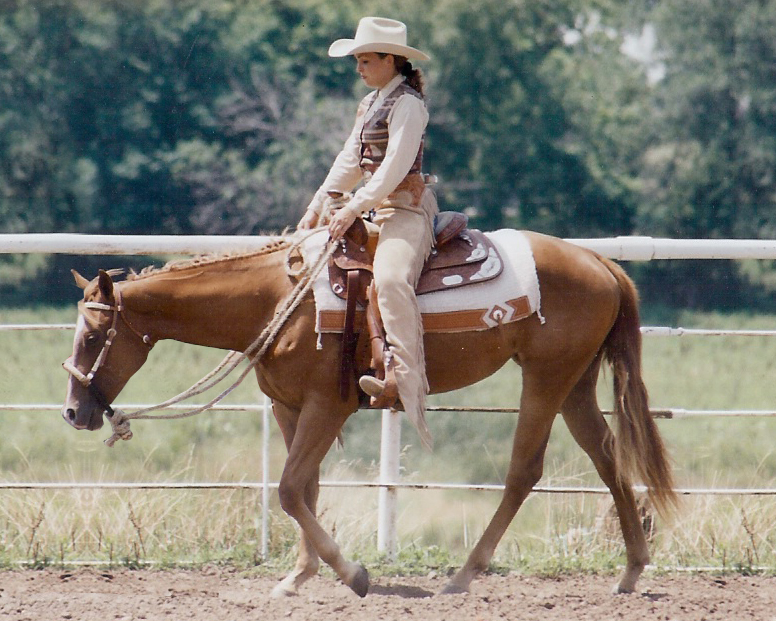 Dickens Ginger Snap

Colonel Dickens X Skip Patti Pine


Point Earner in Western Pleasure in AQHA and 4-River Circuit Futurity Champion


---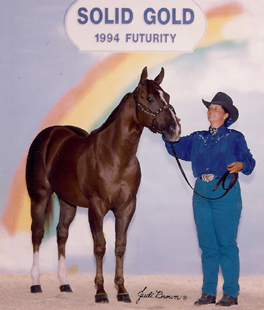 Colonel Mandolin

Colonel Dickens X Poco Manda Lynn


Halter Point Earner in Montana AQHA #1 Amateaur Yearling Stallion for Montana State and #3 Open Yearling Stallion for Montana State. Amateaur Yearling Circuit Award at Tri-Angle Show, Great Falls, MT.
---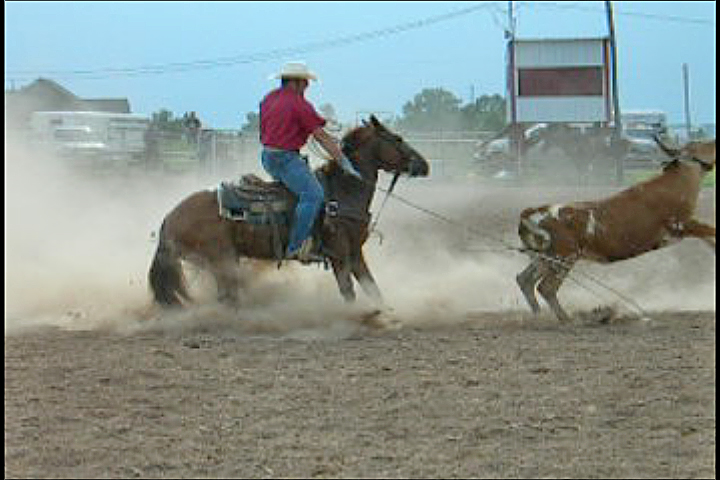 Poco and Gator

Colonel Dickens x Poco Gator Question


Nice heel horse started by Adam Rose