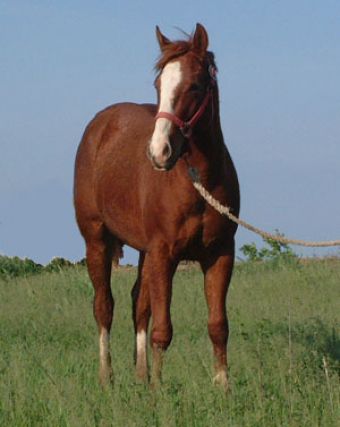 Breed:
Quarter Horse
Foal Date:
7/13/04
Age:
3 yrs.
Color:
Sorrel
Gender:
Gelding
Price:
$1,500.00
Height:
14.1 Hands
Weight:
800 Lbs.
Base Color:
Sorrel
Additional Colors or
Markings:
Blaze and three white socks
Registration(s):
AQHA
This is a catty little deal. He is easy to handle, ties, loads, and rides! He has the papers to be a very versatile horse! Make an offer!