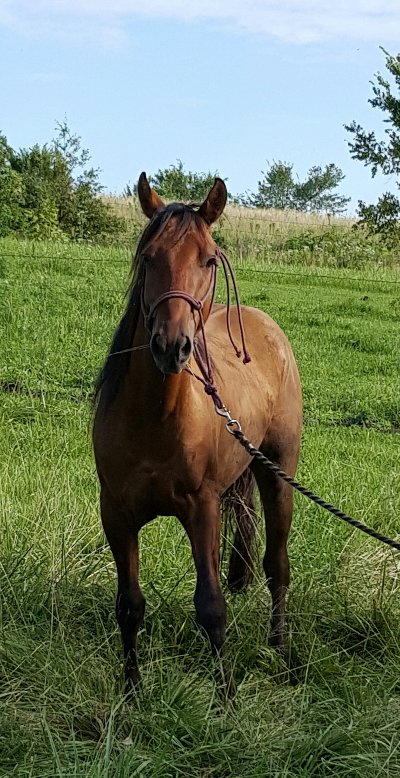 Breed:
Quarter Horse
Foal Date:
7-15-11
Age:
5 yrs.
Color:
Dun
Gender:
Gelding
Price:
Private Treaty
Height:
14.1 Hands
Weight:
1,000 Lbs.
Base Color:
Dun
Additional Colors or
Markings:
( Not Specified )
Registration(s):
Pending AQHA
This is Ruby's first colt and he's a dapper little guy. Real cute with that buckskin dun color. Take look at another foundation bred colt by Colonel Dickens
Colonel Dickens has his NCHA COA. He'said produced NCHA COA, NBHA Youth World Finalist, NBHA Gold Cup Finalist, Multiple Monty earners, AQHA World Qualifiers, IBRA Finalist, Multiple point earners.
Rides out quiet, would make an excellent Heeling horse or youth horse. Nice attitude that's been around traffic & cattle.