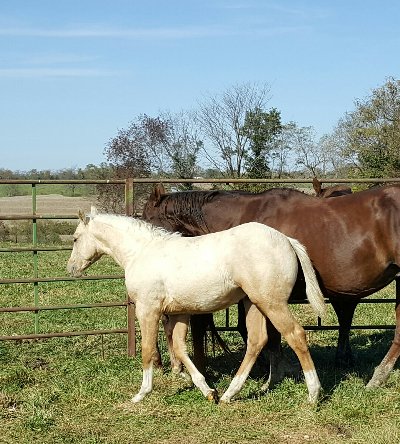 Breed:
Quarter Horse
Foal Date:
5-16-16
Age:
1 yr.
Color:
Palomino
Gender:
Mare
Price:
Private Treaty
Height:
1.0 Hands
Weight:
600 Lbs.
Base Color:
Palomino
Additional Colors or
Markings:
( Not Specified )
Registration(s):
AQHA
This one of oldest mare in our herd, and she has definitely earned her keep. Her colts are big chunky beautiful babies
And this one is one of her best.. We love how they turn out and compete with the big boys.