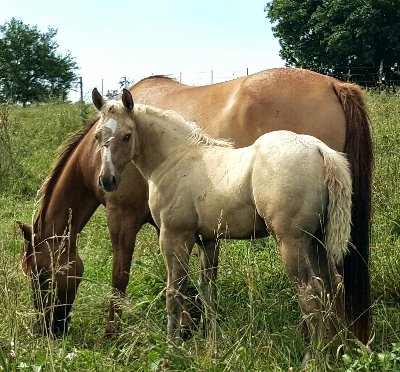 Breed:
Quarter Horse
Foal Date:
5-25-15
Age:
3 yrs.
Color:
Palomino
Gender:
Mare
Price:
Private Treaty
Height:
14.2 Hands
Weight:
900 Lbs.
Base Color:
Palomino
Additional Colors or
Markings:
Star & Snip
Registration(s):
Pending
Beautiful palomino filly that has an unique facial marking. This filly has great potential to be a top performer in any discipline. She has the confidence, attitude plus eye catching looks
to be your next top prospect. This filly has our programs bloodlines embedded in her pedigree, and is what we strive to produce. Take the risk out looking for a performer with a pedigree proven to produce.